The example of the Proverbs 31 woman is timeless … she still has lessons to teach a modern-day Proverbs 31 woman.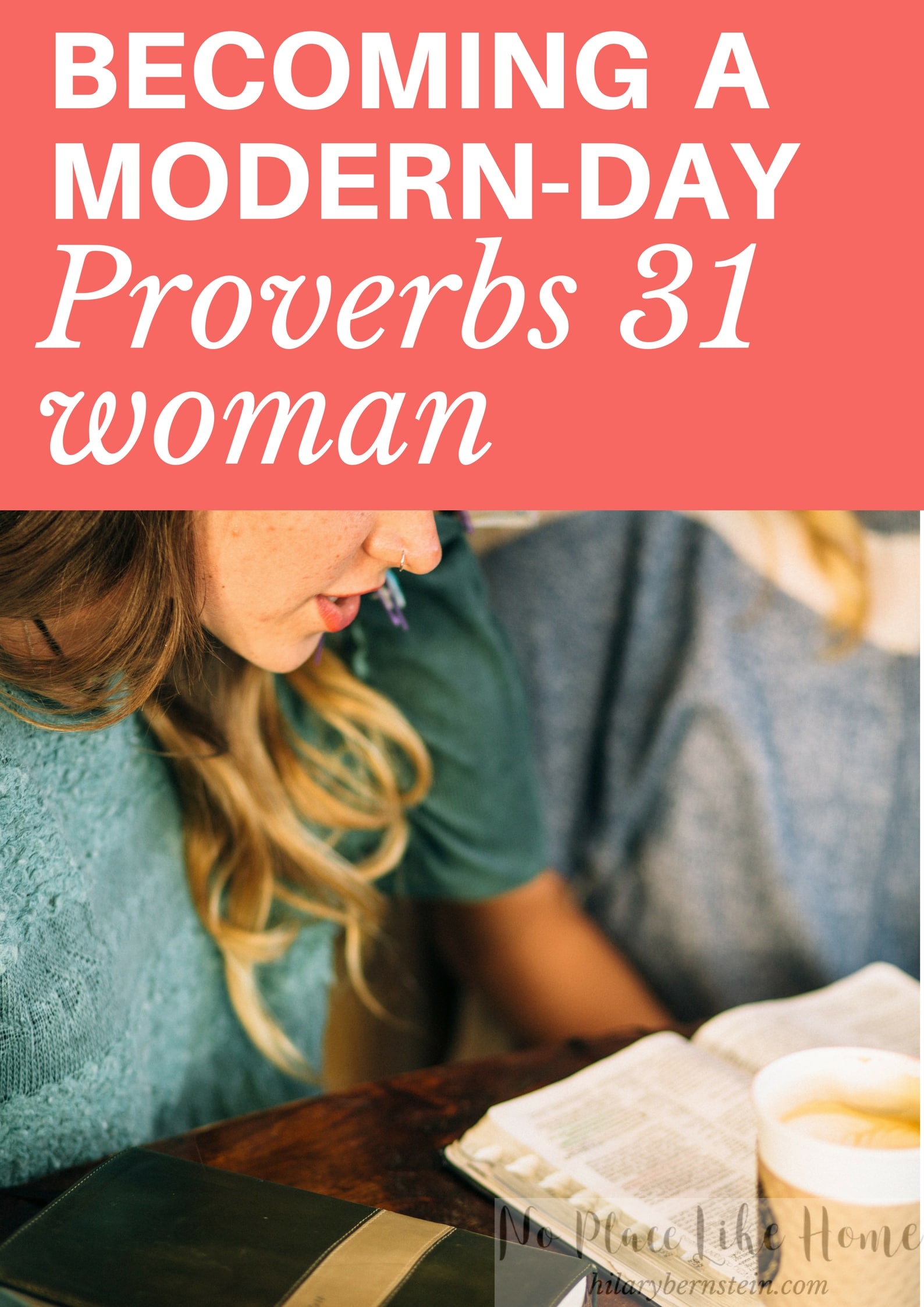 Depending on how much you like – or dislike – housework, you may admire or disdain the Proverbs 31 woman.
Some Christian women despise the description found in Proverbs 31:10-31. If you're not familiar with her, the Proverbs 31 woman works hard … and it seems like she does everything well. In an age of comparison, it can be easy to feel inadequate when you read about a biblical superwoman.
I challenge you to take a different approach, though. Instead of focusing on how you can never measure up to her, look at her as an excellent biblical description of what women can do. Women can work hard and succeed. Women can be excellent wives and mothers. Women can act as the very strong and capable backbone of their families.
I'm thankful that the Proverbs 31 woman is included in the Bible because it gives specific inspiration for women. Instead of wondering what wives and mothers should do, this passage of Scripture details it for us.
An important perspective
As you read Proverbs 31, it's important to remember that it's a portrait of a woman's lifetime … not just a particular season.
Just as it's vital to remember that just as we only see the Photoshopped and absolute best versions of peoples lives on Facebook, Proverbs 31 highlights a woman's triumphs. She would've faced trials. She would've had bad days. She would've faced seasons of her life where work or family was overwhelming.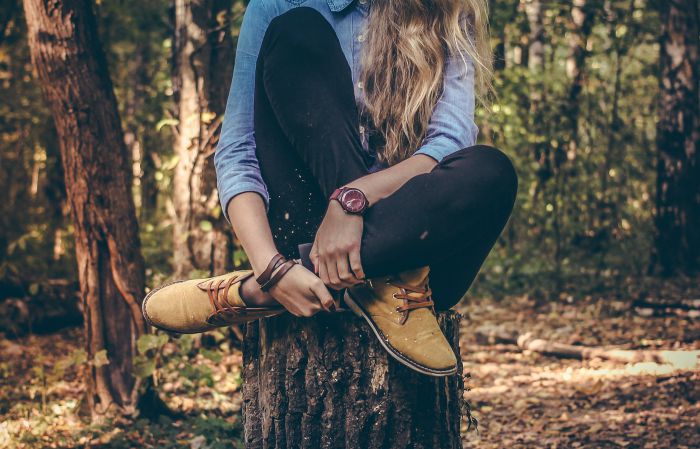 Remember that someone else wrote this about her – she didn't say the words about herself. How do other people view your successes? How would someone else describe your strengths? (This is a fantastic reminder that too often we are far too hard on ourselves!)
We get to see her greatest hits … and they are great. She created a haven for her family. She worked hard. She gave selflessly. But just like a successful band has greatest hits, they also have flops. Or songs that are just so-so. She wasn't the image of perfection 24 hours a day. She was a normal woman, just like you and me.
We can glean much wisdom and inspiration from the Proverbs 31 woman, but we don't have to compare ourselves to her – unless we only remember to look at our own very best triumphs.
The Proverbs 31 woman is an excellent – and thorough! – biblical example of a woman who glorifies God with her life. Instead of only wondering what homemakers, wives and mothers could or should do, this passage of Scripture details it for us.
I'm a fan of the Proverbs 31 woman, because she gives me something to work toward. If I don't see ideal examples of godly women in everyday life, I can simply look to my Bible.
Much more to learn …

Because I'm such a fan and want to learn from her, I've written an eBook, Becoming a Proverbs 31 Woman. In this virtual book, you'll dig into the Proverbs 31 woman's life through 15 chapters filled with insight and deep questions designed to help you:

Become an Excellent Wife
Work With Willingness and Delight
Provide and Prepare Food
Imitate the Strength of the Proverbs 31 Woman
Help the Needy
Meet Your Family's Needs
Respect Your Husband
Use Your Talents
Laugh At the Days to Come
Use Words Wisely
Keep Busy at Home
Live a Praiseworthy Life
Summarize the Life of the Proverbs 31 Woman

Click here for more details about Becoming a Modern-Day Proverbs 31 Woman … and to buy my eBook.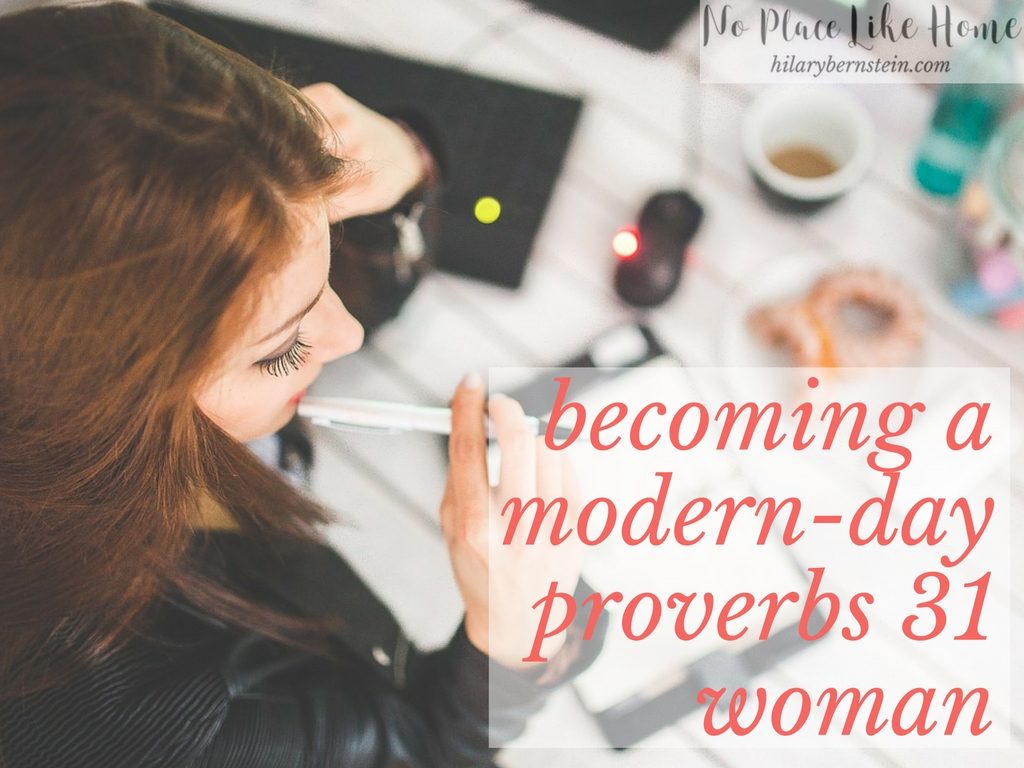 Do you tend to be inspired – or intimidated – by the Proverbs 31 woman?

Disclosure: Purchasing items through links in this post will result in a commission for No Place Like Home at no additional cost to you. Thank you for supporting this website!